AllSafe TM : Safety focused analytics for the new normal.
Trusted Video analytics partner since 2009

Face Recognition
Black list or VIP identification

Access control & attendance

Restricted zone monitoring

Forensic Face Search

Intrusion Detection
Detects entry of intruders into high security installations & sterile zones

Protects compound perimeter
License Plate Recognition
Captures & recognizes license plates

Identifies vehicles for traffic violations, automates access control & actions

Red Light Violation Detection

Counting and Reporting
Footfall statistics for business optimization

Queue monitoring to improve queuing time for consumers

Traffic & Parking Management
Effective traffic control and detection of illegal traffic behaviour at traffic intersection, highway & city roads

Detection of Wrong Way Movement, Over Speeding, Illegal parking, etc.

Smart Subject Search

Suspicious Incidences
Detects abnormal behaviour, suspicious objects and activities

Detects Loitering, Tailgating, Left & Missing Objects

Crowd Management
Crowd monitoring & management by crowding alert, live crowd count, crowd flow analysis & counter flow

Smoke & Fire Detection
Early warning of smoke and fire in outdoors, large indoors, oil & gas plants, datacenters
Business Intelligence
Forensic search by metadata

Heat map & flow map for movement density & direction trends

Comparison charts

Privacy Masking
Privacy for people under surveillance, unmasked video for storage, masked video for monitoring & evidence export

Face Counting and Analysis
Viewership measurement (face count, presence and frequency)

Demo-graphic profiling for digital signage
Hyderabad International Airport uses AllGoVision Video Analytics to enhance Passenger Safety
Advanced Queue Management Solution uses Artificial Intelligence to determine queue count, waiting time and service
16th Jun, 2021
AllGoVision Launches AllSafe™ Video Analytics for safety in the post-COVID world.
9th Sep, 2020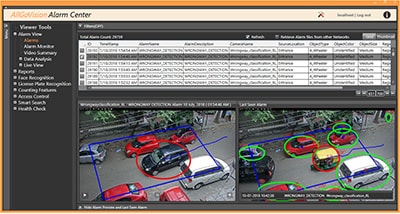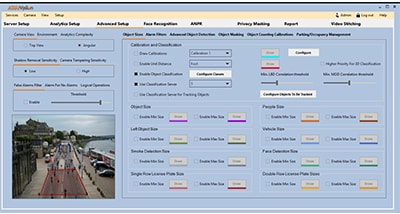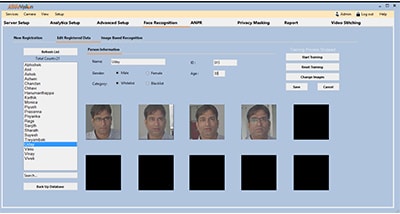 Architecture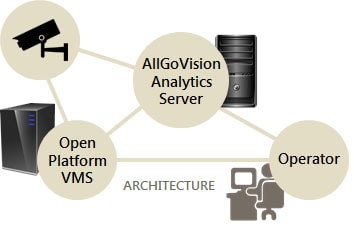 Server Analytics
Flexibility in installation
Can be installed either in the same machine as VMS or in a separate machine
Can take video feed either directly from camera or VMS
Can send alarms to VMS viewer (eg. Smart Client) application

Distributed architecture
Can run on a local Server or Edge or Cloud
Ability to send alarms over WAN
Alarm Center can be hosted on WAN or Cloud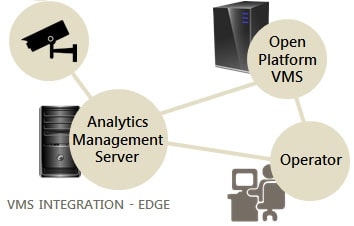 Edge Analytics
Can send alarms to VMS viewer (eg. Smart Client) application
Can run as a windows service for upto 200 channels/server

Have any doubt
Support

Send us query to locate
Where to buy

Software Product Development (Video Analytics)
ISO 9001: 2015
View Certificate